Site News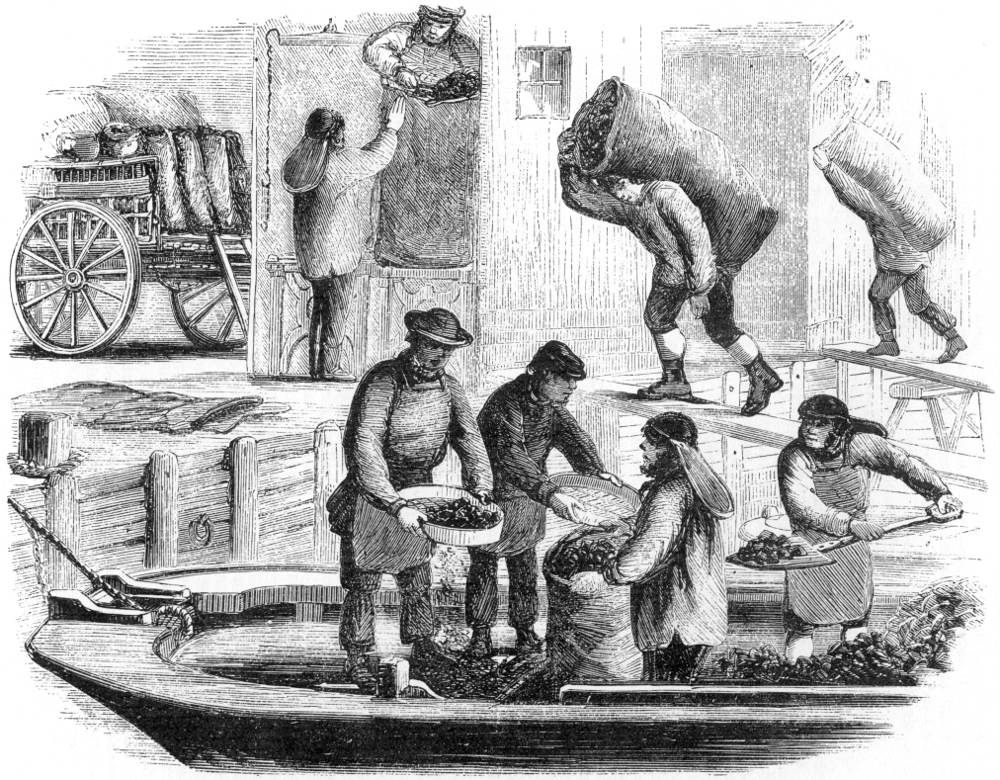 Victorian London - Scenes from the World of Charles Dickens
Welcome to Site News for DickensLit.com, a comprehensive archive of all of the works of Charles Dickens, including his novels, short stories and magazine articles. This section records all site changes from June 1, 2007 onward. Next planned updates:
A section of Dickens' London
A section on Dickens criticism
Improve the layout of the Xmas carol
Standardize the site layout
June 9, 2021 -- fixed a problem with the bottom SSI not loading due to a problem with the google ads. Replaced the google ads with new code.
March 30, 2021 -- Created a new mobile friendly template which will be applied to rest of the site. For now it is on this page and on this new section on an article about Sunday Under Three Heads, an early work of social activism by Charles Dickens.
May 3, 2020 -- made some tweaks to the front page, correcting errors in how some special characters were rendering. Also correctd several spelling mistakes on the Martin Chuzzelwit summary.
February 20. 2017 -- added adsense ads to the bottom of the most trafficked pages, making sure to keep the total of the ads to 3. Also fixed some links and made minor enhancements to content.
October 10, 2016 -- added an article about Dickens illustrators John Doyle and John Tenniel. Added graphics to the plot summaries main page. Fixed some html issues. Added google analytics.
December 14, 2014 -- impremented server caaching and compression for better speed
March 24, 2014 -- Added a summary on Dombey and Son
March 17, 2014 -- Amended the section on Dickens photos by removing frames to comply with google policy. Added a new site map and an image site map.
February 12, 2014 -- Added an updated site map.
February 10, 2014 -- Completely redid the layout by converting the SSI. Added images through out.
February 6, 2014 -- Added a section on Dickens Illustrator George Cruikshank and also did some minor tweaking throughout the site.
January 25, 2014 -- added articles about the life of Dickens including the scandal that erupted when he separated from his wife, and about his speaking tour of America. Changed the layout of the site template.
March 20. 2013 -- Added new site map, and a contact form. Modified the bottom navigation to provide direct links to the book summaries.
January 21, 2013 -- Some minor and much needed site maintenance. More content will be added soon.
May 22, 2011 -- added Mamie Dickens' biography of her father Charles Dickens.
May 14, 2011 -- fixed meta tags on a number of pages. Also redid the front page title description and removed some derivative content from the main index. Also redid the entry page for the section the Poet's Corner, where Dickens is buried.
May 7, 2011 -- added an article about Fred Barnard, one of the most prolific Dickens illustrators. Also added a slide show of the Christmas Carol made at 123-slideshow.com. Also built a biography of the ten children of Charles Dickens and what became of them
April 30, 2011 -- added a plot summary of A Tale of Two Cities
April 24, 2011 -- added an illustrated edition of a Child's History of England and imrproved the section on book summaries.
April 23, 2011 -- added a section about Dickens travelogue, "Pictures From Italy". Also revamped the section on Great Expectations and its characters.
November 20,2010 -- added an article able Chalres Dickens autographs and also improved his online biography by adding photographs of the author at various stages of his life.
October 19, 2010 -- Spruced up the article about the Old Curiosity Shop and the Life of Charles Dickens
October 16, 2010 -- improved the main page using copyscape.
September 26, 2010 -- added a gallery of illustrations from the Magic Fishbone.
September 25, 2010 -- added a section on the Memoirs of Joseph Grimaldi edited and partially written by Boz
September 14, 2010 -- expanded the section about Dickens most famous collaborator and illustrator, Phiz
September 6, 2010 -- added a section including a plot summary of Martin Chuzzlewit.
March 13, 2010 -- wrote an summary of The Old Curiosity Shop, and also built an index page for all book summaries.
February 20, 2010 -- added a summary of The Pickwick Papers. Also added an article about the Marshalsea prison.
February 17, 2010 -- added a section on the illustrators of Charles Dickens works including John Leech, Phiz, Robert Seymour.
February 11, 2010 -- added a section on Bleak House, and revamped the site map and Dickens Biography.
February 10, 2010 -- added a summary of Oliver Twist and of Little Dorrit
February 8, 2010 -- added a plot summary of Great Expectations and of summary of David Copperfield.
February 6, 2010 -- Revamped the section on A Christmas Carol including an illustrated online edition. Also wrote an article on how Dickens invented Christmas.
January 31, 2010 -- Added an article about the personal life of Charles Dickens Also made a major overhaul of the front page. Updated the site map and also added an xml version. And then I added two pages showing the main search terms that people use to find information about Charles Dickens.
December 19, 2008 -- made changes to the privacy policy.
December 19, 2008 -- created a privacy policy and also built a customized 404 error page (page not found). Made some changes to the Christmas Carol section.
February 5, 2008 -- made improvements to the main page; added content and information about Charles Dickens life.
December 22, 2007 -- made some cosmetic changes to the layout and content of the main page.
December 8, 2007 -- made changes to the layout of the main page. Added a section of audio book downloads.
November 7, 2007 -- added Visual Tour of Westminster Abbey, where Charles Dickens is buried.
November 6, 2007 -- added a plot summary of Hard Times.
November 1, 2007 -- added a gallery of photographs of Charles Dikens
July 31, 2007 -- added a readable version of Little Dorrit
July 30, 2007 -- added a new logo showing a picture of Charles Dickens. Trivial change, I know, but I have been busy.
June 18, 2007 -- added online text of Dombey and Son as well as a plot summary.
June 1-12, 2007 - started a major upgrade of this site. Changed the site layout, using CSS style sheets and include tags so I can make site wide changes by only changing and uploading one file. Started to add content including online editions of a Dickens biography and the works of Charles Dickens.
In the near future we will be adding a section on Victorian society which will show what daily life was like when Dickens wrote his novels.
This page was last updated on March 31, 2021.