John Doyle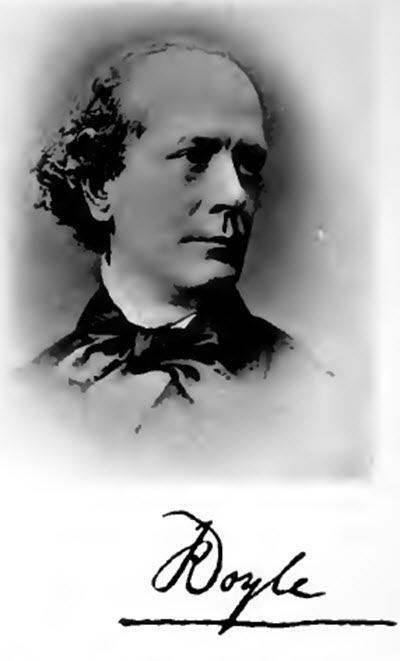 Pen Drawing of John Doyle
John Doyle (September 18, 1824 – December 10, 1883) was a noted illustrator during the Victorian era. John Doyle, known as "Dickie" to his friends, was the son of a popular cartoonist, John Doyle (Senior). The younger Doyle received no formal training in art, other than what he picked up from helping out in father's workshop and though innately talented, many critics considered him little more than an amateur.
Despite the lack of formal training, Doyle enjoyed a successful career as a book illustrator, excelling at drawing subjects from fairy tales including elves and fairies. His artwork was often signed with a symbol representing a Dickie Bird, an allusion to Doyle's nickname. He was also a longtime contributor to Punch magazine, until he withdrew over objections at the magazine's anti-Catholic editorial bias, which conflicted with Doyle's own devout Catholicism.
Doyle is best known and remembered for his drawings of elves and fairies, but he also the chief illustrator of Dickens' Christmas books, The Chimes, The Cricket on the Hearth, and the Battle of Life. Despite his association with several of Dickens' works, there is no indication that Doyle and Dickens knew each other personally or even carried out any correspondence.
Doyle's reputation as an artist suffered from a poor work ethic. He often took too long to complete assignments, or came up with weak excuses for not being able to meet his deadlines.
Doyle died of a stroke in 1883.
---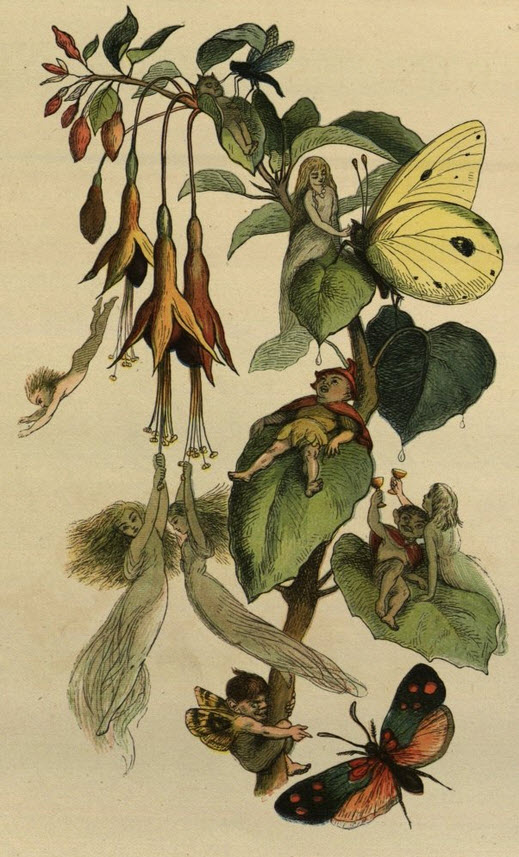 Fairies by John Doyle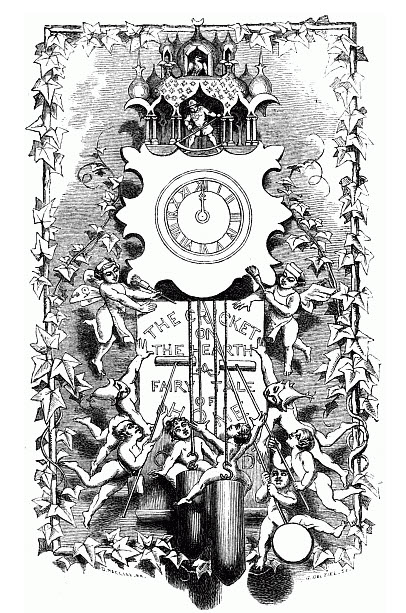 Illustration for Dickens' Cricket on the Hearth

Illustration from The Battle of Life by Charles Dickens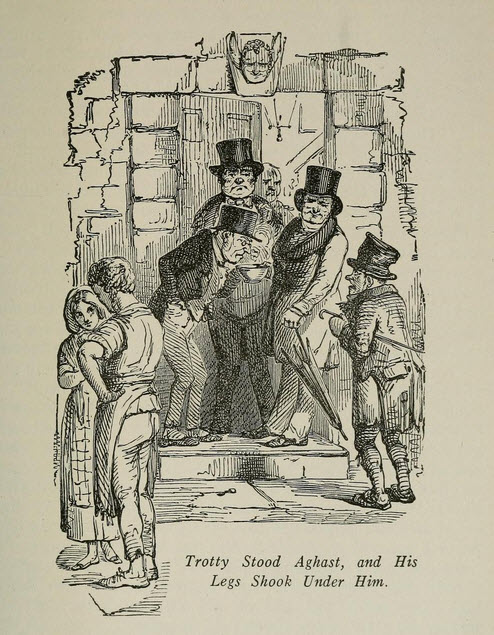 Illustration from The Chimes