Robert Seymour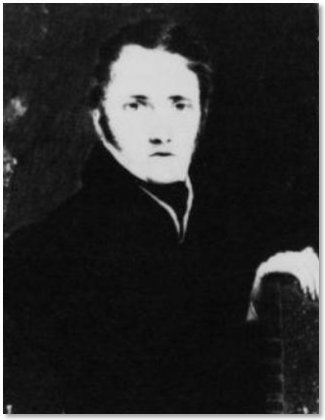 Robert Seymour, the first Dickens Illustrator
Robert Seymour (1798-1836) was a caricaturist and illustrator of part of the Pickwick Papers, by Charles Dickens
Robert Seymour was born in 1798 in Somerset in England to Henry Seymour and Elizabeth Bishop. When Seymour was still a child, his father died, leaving his wife and children destitute. In 1827, Robert's mother died also. The same year, Seymour married his cousin Jane Holmes, with whom he had two children, Robert and Jane. Robert Seymour died on 20th April 1836.
After the death of his father, Robert Seymour began an apprenticeship as a pattern designer. However, he decided to pursue a career as a professional painter thanks to the encouragement of the painter Joseph Severn, who often visited the home of Seymour's uncle. In 1822 issued at the age of 24 years, Seymour had his first success when his painting of a scene from Torquato Tasso's Jerusalem Delivered, with over 100 figures, was exhibited in the Royal Academy.
Building on this success, Seymour was commissioned to illustrate the works of Shakespeare, Milton, Cervantes, and Wordsworth. He also made countless portraits, miniatures, landscapes, etc. After the rejection of his second Royal Academy show, he continued to paint in oil and master the techniques of engraving, and began illustrating books for a living.
From 1822-27, Seymour produced illustrations on a wide range of subjects including: poetry, melodrama, children's stories, topographical and scientific work. A steady supply of this work allowed him to live comfortably and enjoy his library, fishing and shooting expeditions with his friends Lacey, the editor, and illustrator George Cruikshank. However, in 1827, the same year as the death of his mother and of his marriage, Seymour suffered a financial blow when his publishers, the firm of Knight and Lacey went bankrupt, owing Seymour a large sum of money.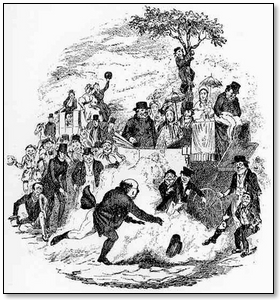 Seymour's Illustrations for The Pickwick Club
Out of financial necessity, Seymour had to find a more steady and reliable employment. Seymour worked as an illustrator for the publisher Thomas McLean. Seymour then began to specialize in cartoons, humor and other topics, which he engraved on steel plates.
In 1830, after having mastered the art of engraving, and Seymour began to create distinctive lithographic prints and book illustrations. He was then asked by McLean to produce drawings for a cartoon magazine called Looking Glass. As the illustrator of this magazine, Seymour was required to produce four large sheets of lithographed illustrations, every month. Seymour continued this commission until his death, but also took up other work.
In 1831, Seymour also began working for a new weekly magazine called Figaro in London (pre-Punch magazine) producing several hundreds of illustrations at the request of the publisher Gilbert à Beckett. Beckett was a friend of Charles Dickens and George Cruikshank's editor.
In 1834, Beckett and Seymour had a very public falling out. Beckett replaced Seymour as the magazine's illustrator and appointed Cruikshank's brother. He also refused to pay Seymour and launched a cruel libel campaign against him. The financial loss and the public humiliation were severe blows to Seymour. However Seymour returned to the Figaro once Beckett was replaced as editor by Henry Mayhew.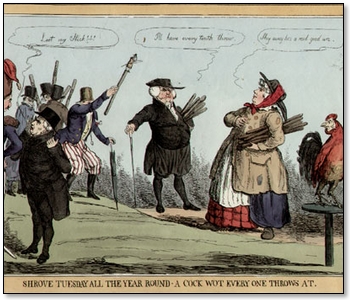 A Satirical Drawing
Despite these financial and professional setbacks, Seymour had gained a reputation as an eminent illustrator, and one of the greatest artists since Hogarth. In 1834, Seymour was at the height of his professional talents and popularity. He published a book of his own humorous lithographs, titled "Sketches by Seymour" (1834-36) containing many satirical descriptions of shooting and fishing expeditions with his friend George Cruikshank, as well as caricatures of bumbling Cockneys going on expeditions to hunt cats, birds and pigs.
In order to capitalize on the success of the Sketches, Seymour proposed to Edward Chapman of the publishing firm Chapman and Hall, a series of humorous sketches describing the activities of a sports club. The concept was to link the illustrations together by a series of anecdotes describing the misadventures of the sporting club, which Seymour called the "Nimrod Club". Chapman decided that Seymour's work should be published in monthly parts, with descriptive text by Charles Dickens (1812-70), who was hired as a "hack" writer, since he was then relatively unknown.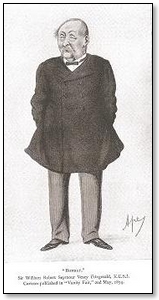 A Caricature
However, Seymour's original idea was revised by Dickens who did not like the idea of a sporting theme. Dickens reinvented Seymour's concept into the "Pickwick Club." Seymour was commissioned to draw four illustrations for each instalment of the Pickwick Papers, which was to be published in monthly instalments.However, Seymour had lost creative control and was not compensated for his idea.
The day before his death, Seymour went to Dickens' home to discuss the drawings. They drank grog, and argued. Seymour left angry, perhaps disgruntled that Dickens was taking credit for the book.
The next day, Seymour was dead. He had shot himself with his hunting rifle. A Coroner's Inquest quickly determined that Seymour had died as a result of "temporary insanity" which was a euphemism for saying that he had committed suicide. Under the law at the time, the family of a suicide was not entitle to inherit any portion of the deceased's estate, which went to the Crown. As a result, Seymour's widow was denied any royalties from her husband's work.
The remaining instalments of the Pickwick Papers were illustrated by Phiz.
Seymour's death fueled a controversy about the true authorship of the Pickwick Papers. Seymour's widow blamed Dickens for her husband's death and for cheating him out of his creation, which had become a best-seller. When the Pickwick Papers was published in book form, Dickens and his publisher felt it necessary to include a disclaimer stating:
"Mr. Seymour never originated or suggested an incident, a phrase, or a word to be found in this book. Mr. Seymour died when only twenty-four pages of this book were published, and when assuredly not forty-eight were written. All of the input from the artist was in response to the words that had already been written"
Not everyone agreed with this statement. Many critics of the time gave Seymour credit for the Pickwick Papers. An obituary in the Sun read: "The success of the Pickwick Papers was due more to the artists pencil than the author's pen; it is not generally known that the poor Seymour conceived the characters of Sam Weller and Pickwick before a line of the work was written". [The Sun. 1836].
Resources Related to Robert Seymour